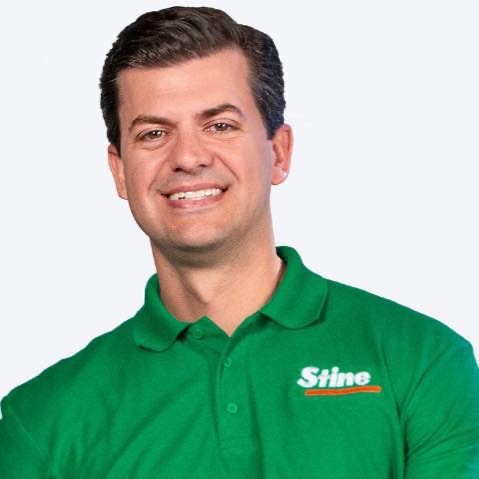 Jeremy Stine
Jeremy is the Marketing Director for his family business, Stine Lumber, based in Sulphur, Louisiana. As Marketing Director, he is responsible for the overall vision and execution of Stine's business and marketing strategy, which includes online marketing and e-commerce. Since its founding in 1946, Stine Lumber has grown to over 800 associates and $250 million in revenue with 10 locations in Louisiana and 1 in Natchez, Mississippi. Stine was honored to accept the prestigious Retailer of the Year Award during HBSDealer's 2014 Golden Hammer Awards Ceremony. Additionally, in 2020, Louisiana Association of Business and Industry (LABI) named Stine the "Company of the Year." In 2013, third-generation Jeremy Stine was recognized as a Young Retailer of the Year.
Prior to rejoining the family business, Jeremy was an Associate Banker with Stephens, Inc. of Little Rock, Arkansas, where he focused on developing customized, cost-efficient financing strategies for public finance clients in the primary areas of long-term debt management, capital improvement planning, and refinancing solutions. Additionally, he previously worked as a Legislative Aide to U.S. Senator David Vitter of Louisiana.
Jeremy earned his undergraduate degree in Political Science and French from Louisiana State University in Baton Rouge, Louisiana. He also received his Political Studies Certificate from the Institute of Political Studies in Aix-en-Provence, France. He was previously a registered Municipal Securities Representative and a registered Uniform State Law Securities Agent.
Executive Board
Jeremy Stine, Stine Lumber
President

Bart Yakupzack, Jack Lawton Companies
Vice-President

Mary Kay Hopkins, Mary Kay Hopkins, LLC
Secretary

Trey Hays, First Federal Bank of Louisiana
Treasurer

Tommy Eastman, Flavin Realty

Matt Redd, NAI Latter & Blum

Michael Hankins, Hankins Development
Ex-officio
Board of Directors
Krystle Blue, Home Builders Association

Lee Bruney*, PAI Ready Mix

Tom Chamberlain, Entergy

Jeff Kudla, Kudla Architecture

Ralph Lewing, Lewing Construction

Kevin Melton, Chennault International Airport

Jim Rock, LAIA

Jackie Roe, Hancock Whitney Bank

Cynthia Roy, Armor Title

Marshall Simien, Simien Law Firm

Tanis Sewell, Flavin Realty

Larry Thomas, Putters Golf Complex

*Honorary Lifetime Board Member